Tornado RIB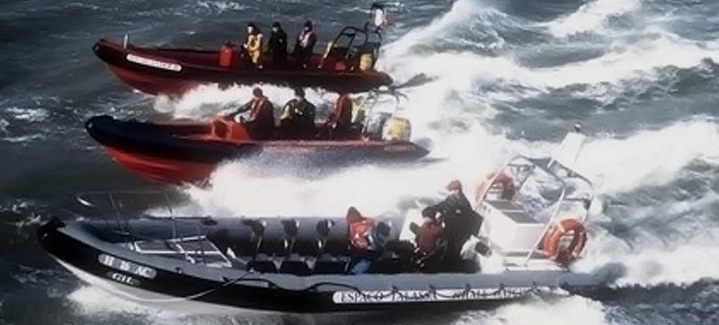 The Tornado has long been considered one of the leading UK-manufactured rigid inflatable boat (RIB) brands. Renowned for its near-indestructibility, the muscular yet good-looking Tornado is the Toyota Pick-Up of the sea and a favourite second-hand RIB purchase.
The first Tornado RIB was designed and built by Leeds-based boat builder David Haygreen in the late 1970s. Production of Tornado RIBs was quickly moved to a larger base in Hull in the early 1980s to meet rising demand and the Tornado company soon became established as one of the UK's leading RIB manufacturers. Tornados continued to be built in the UK before a change in ownership and a switch to China in 2006.
In 2007 Tornado moved to new owners based in Denmark, and has seen strong growth in Europe. There is a strong second-hand market for the UK-manufactured boats, a status which is testament to their high build quality and longevity. Tornados keep their second-hand market value well.
Second-hand Tornado RIBs do not carry a guarantee. New UK-built models carried a three-year warranty but no new Tornados have been manufactured in the UK since production moved to China in 2006.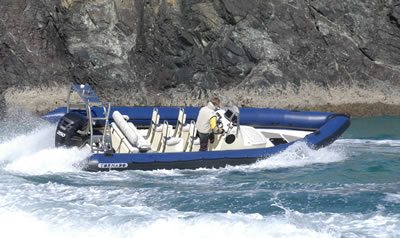 Originally conceived for commercial and military use, Tornados have a reputation for being tough and durable, with formidable rough water handling capabilities, as well as being well suited to long distance cruising. As a result, Tornado RIBs are popular with coastguards, rescue services and dive clubs as well as with the Royal Yacht Association.
Tornados are also used as family leisure boats, in particular the smaller models which are often purchased as entry level RIBs as they are easily towed and fit into decent-sized garages. In addition, Tornado RIBs can be used to enjoy watersports such as wakeboarding and waterskiing.
The Tornado's raised V-shaped hull gives it a distinctive shape. This design is integral to its ability to handle rough seas, keeping it up and out of the water and allowing it to achieve good planing speeds.
Another stand-out feature of the Tornado RIB is its polyurethane (PU) tubes. A cost-efficient build technique, the use of this tubing technology on UK-manufactured Tornados keeps maintenance costs down for users.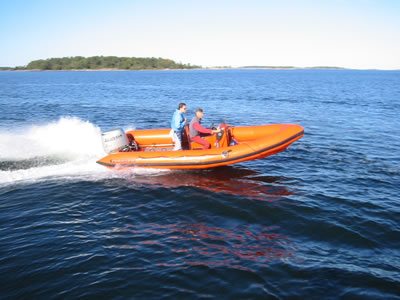 There are between 30 and 40 models in the UK-built Tornado rigid inflatable boat range (built between the late 1970s and 2006), ranging from 4.5m to 10m. All Tornado RIBs are robust and perform well in a range of conditions, proving particularly capable in rough seas.
An interesting anomaly concerning the Tornado RIB range is that there are a lot of second-hand models on the market that share the same number (such as Tornado 6.8m, Tornado 7.5m and Tornado 8m) but not the same design. For example, there are three completely different Tornado 6.8m models available, while there is an even higher number of Tornado 6.5m and 7.5m boats.
The vast majority of Tornado RIBs are powered by outboard engines but there a few inboard models on the market, all of which are sized 7m and upwards.
Tornados are generally designed for use with Yamaha and Mercury engines, with the choice of these highly respected and reliable engines reflecting the qualities and capabilities of the boat. Tornado RIBs are compatible with engines ranging from 25hp to a massive 350hp.
Outboard-powered Tornados can also be used with other engines, such as Evinrude E-Tec, Yanmar, Tohatsu, Optimax and Mariner, but are not generally fitted with Suzuki and Honda engines.
Here is some great video footage of Tornado Ribs showing what they are capable of: