Scorpion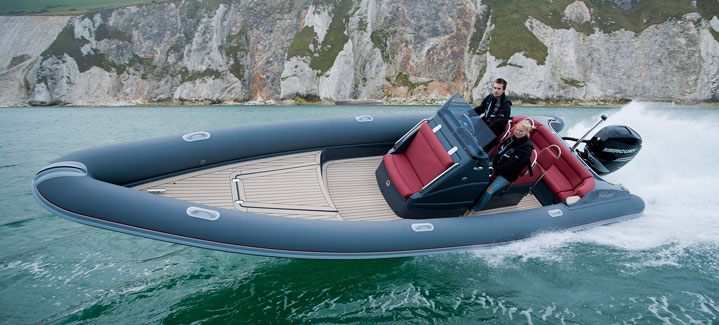 Scorpion RIBs are the ultimate, elegant chase boat with a strong racing heritage.
Scorpion RIBs was set up with a mission to build the world's best RIB. Hand built and based in Lymington UK since 1996, Scorpion RIBs can often be found working as chase boats for some of the World's top sailing teams.
The company has a heritage of innovation and a hull design that has been evolved over 20 years of record-breaking offshore and ocean passages.
With its strong racing pedigree, Scorpion RIBs have won many races and World records including London to Monaco, Round British Isles World Record and London to Gibraltar World Record.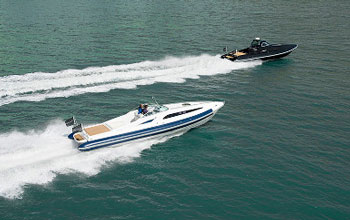 The boats deliver a safe, comfortable and easy ride with outstanding performance in all conditions. A dry and stable ride makes for a good support boat, whether supporting an America's Cup boat or giving guests an exhilarating ride across the ocean waves.
The Scorpion's offshore-proven, deep-V hulls make them ideal as a towed chase boat. All boats can be fitted with a towing bracket & brace for safe, secure towing behind large yachts.
The hull design has evolved over 20 years to deliver a soft, comfortable and safe ride with outstanding performance and fuel efficiency.
The boats are designed, built and finished by Scorpion's specialist in-house teams, including the manufacture of the tubes and installation of engines. All boats can be, and regularly are, customised and models can be lengthened or shortened to fit owners' requirements.
Designed to be high performers with aesthetic styling and exquisite detailing.
The three models in the range are differentiated by their overall beam. The Serket at 2.75m, the Sting at 3.1m and the Silurian at a beamy 3.25m.
The Serket RIBs are between 7.8 – 9.8m LOA, the Sting from 8-10m and the Silurian is the largest at 10.5m LOA.
All models can be fitted with inboard, outboard and waterjet. The Sting is available with a cabin option too.