Ribeye RIB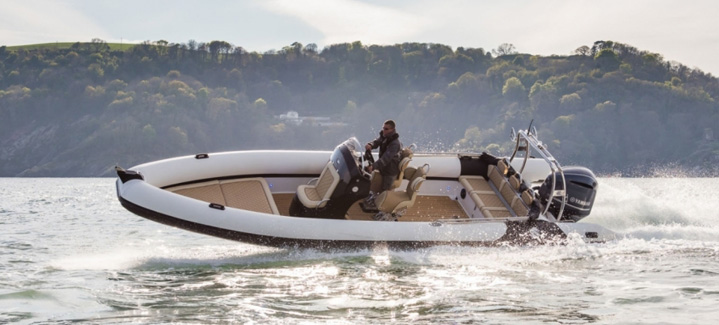 Ribeye is a leading UK family leisure rigid inflatable boat brand with a reputation for performance leisure RIBs.
Ribeye RIBs are aimed at both families and people who enjoy some full throttle fun and, as a result, are popular first-time rigid inflatable boats.
Ribeyes are popular family leisure RIBs and are used to enjoy watersports such as wakeboarding and water skiing as well as swimming, snorkelling and beach-hopping. For the more adventurous, larger Ribeye rigid inflatable boats are more than capable of cross-channel trips.
Ribeye RIBs are also known as high performance boats, with the Sports Series models packing some considerable punch when it comes to speed and handling. All of the main series Ribeye RIBs boast strong rough water handling capabilities.
ibeye rigid inflatable boats are good quality, attractive looking craft, as befits their leisure market orientation. These boats are designed with recreation in mind and space, comfort and storage are some of their key characteristics.
The larger Ribeye RIBs feature a deep V-shaped performance hull, the design of which helps give the boats strong sea-keeping ability, cushioning the impact of the waves and providing users with a dry and comfortable ride.
Another key design feature of the core series Ribeye rigid inflatable boats is a unique planing wedge, a flat surface in the hull that enables the boat to gain speed more quickly on the water at the same time as giving it greater stability.
New Ribeye rigid inflatable boats come with a five-year extended warranty on the hull and hyplalon tubes.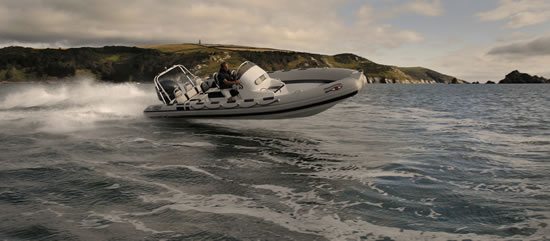 The most popular Ribeye RIBs are those boats in the 5m to 8m range, with Ribeye claiming to be the market leader in the 6m and 6.5m RIB size bracket.
The T Series is the aluminium hulled tender range – they are lightweight yet strong and are purpose built as tenders. The T Series offer lightweight RIB tenders from 2.4 – 4m in both the TL Series (single skinned and therefore the lightest) and The TS range (double skinned to allow for console options). Moving up in size, the larger A Series, which is promoted as an all-round family boat, contains the Ribeye 500 (5m), the Ribeye 550 (5.5m) and the Ribeye 600 (6m), while the Ribeye 650 (6.5m) and the Ribeye 785 (7.85m) belong to the high performance, sporty S Series.
More recently Ribeye are developing a strong foothold in the Super Yacht market and have developed a range of tenders that fit well in this market. They have also launched their new PRIME range which has been coined as the Ultimate Leisure RIB Series to accommodate this market further with RIBS from 6 – 9.5m available.