What's the best colour for a RIB boat?
Tom Sanderson, our Sales Director, gives his views on RIB colour: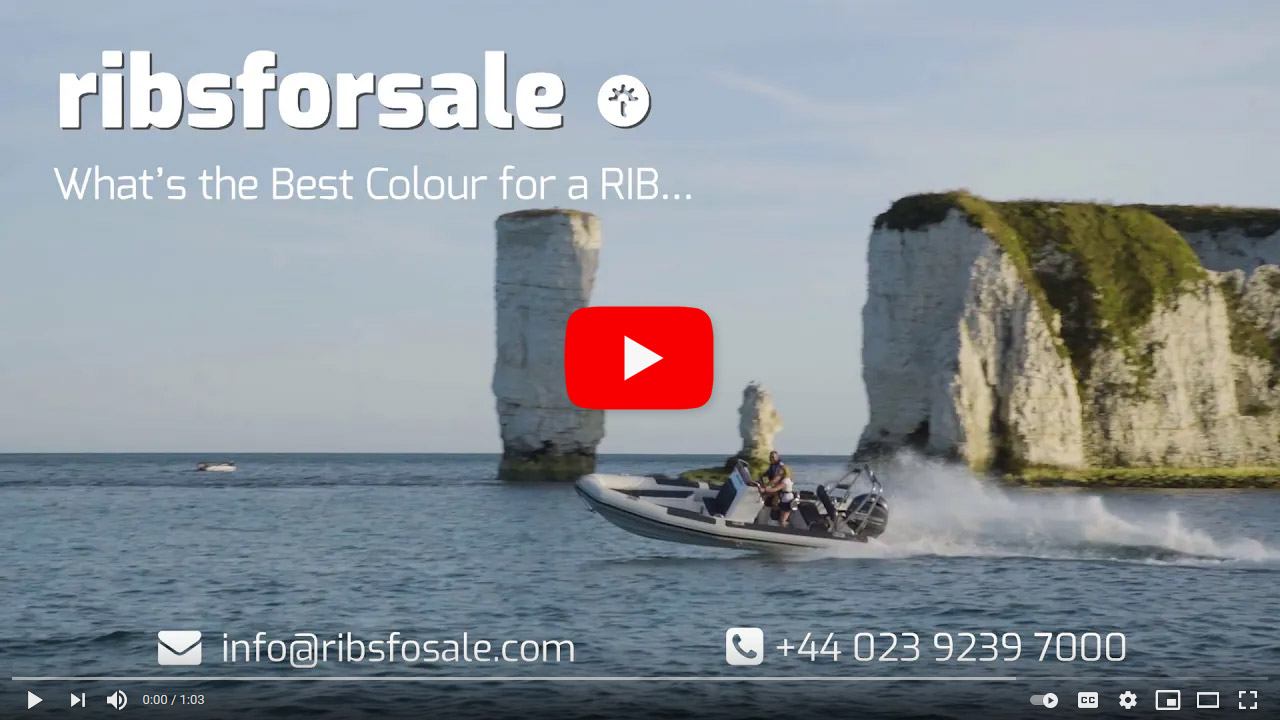 Video Transcript
Hi, I'm Tom and I've been boating my entire life and I specialise in RIBs. Today's question is which colour is best for my RIB tubes.
In all honesty, you can choose any colour you like. Tube material can be really affected by the sun's UV. So if you're in a particularly bright, hot country your tube colour is going to be fading a lot more than say in the Solent. Very, very dark colours can also get quite hot although they may look more attractive and hide the dirt a bit better, on the other hand if you look at very white tubes they're going to show lots of the dirt.
So, if you ask me my favorite tube colour, it's grey as it has excellent resistance to fading and is also quite good at keeping clean. The absolute same can be said for covers.
We've got RIBs in all shapes, sizes and colours, so if you'd like to see some RIBs in different colours come down to see us and we can compare the different types.