Used Selva 640 Evolution RIB with Selva XSR 150HP Outboard Engine and Extreme Trailer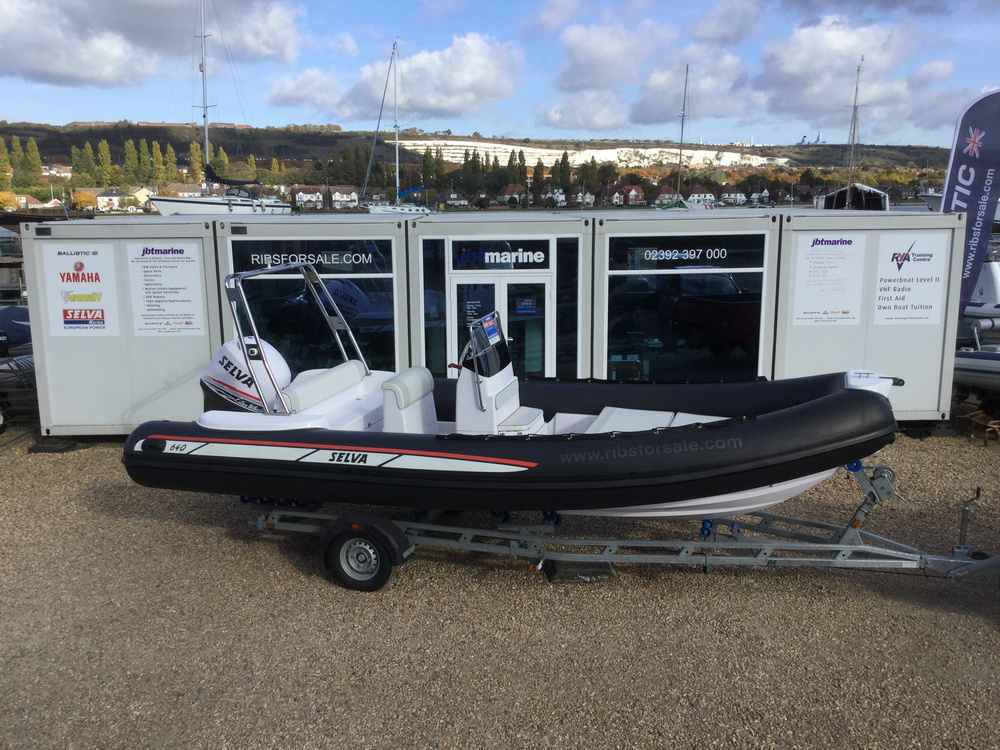 We are pleased to offer for sale this Used Selva 640 Evolution RIB, a great value package and one of the best from the Selva series. This Selva 640 RIB comes fitted with a Selva XSR 150HP Four Stroke outboard engine, giving you plenty of power out on the water and allowing you to achieve speeds in excess of 40 knots. The XSR range of engines are ultimately Yamaha hardware with Selva's own twist on getting the perfect blend of power and economy.
The practical layout of this Selva 640 RIB allows seven people to sit comfortably, whether travelling at high speeds or floating at anchor in a harbour. The long bow gives the boat excellent handling and keeps the crew dry should the seas get rough. The bow area doubles as an extended sun pad enabling family and friends to relax in comfort during the summer months. Underneath the forward bathing position is dry lockable storage ideal for all of your more valuable items.
Click to see this Selva 640 RIB for sale on Boats and Outboards