Used Renegade 720 RIB with Mariner 150HP Outboard Engine and Trailer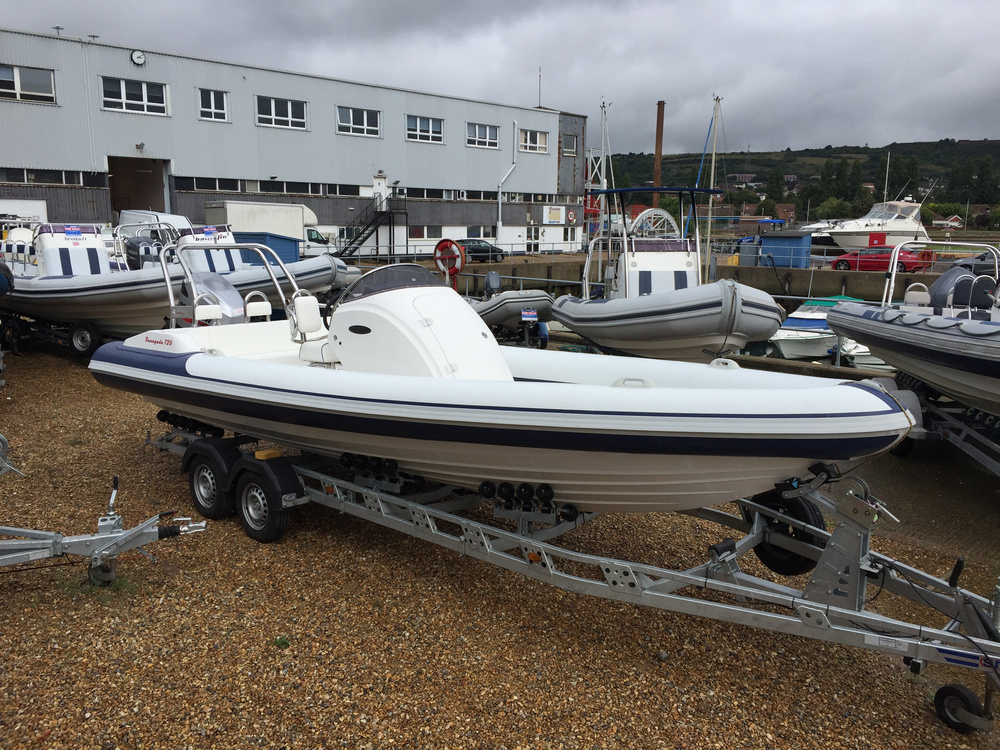 JBT Marine are pleased to offer for sale this used Renegade 720 RIB, a unique and stunning boat with lots of extras. This Renegade 720 RIB is fitted with a Mariner 150HP outboard engine allowing you to reach speeds of over 40 knots. The hull design will ensure maximum thrill factor and good sea-keeping.
The layout of this Renegade 720 RIB gives comfortable seating for five people, along with a large amount of deck space giving ease of movement around the RIB. There is a large amount of storage inside this RIB, with spacious console and rear bench lockers, as well as an anchor locker. The winged jockey seats give extra support whilst at the helm, ensuring a comfortable and safe ride when travelling at high speeds.
Click to see this Renegade 720 RIB for sale on Boats and Outboards