Used Bombard 640 RIB with Suzuki 140HP Outboard Engine and Trailer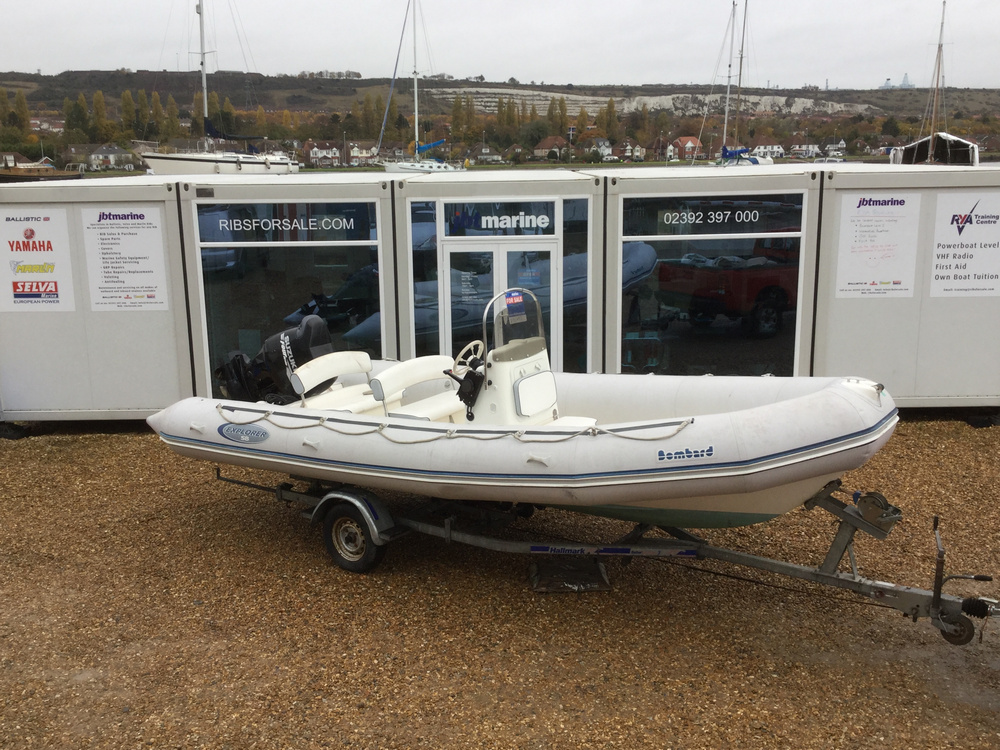 We are pleased to offer for sale this Second Hand Bombard 640 RIB, a spacious and well-kept example from the Bombard range of family RIB's. This Bombard 640 RIB comes fitted with a Suzuki 140HP Four-Stroke Outboard Engine, allowing you to reach speeds in excess of 30 knots and provides enough power for any water sports you would like to enjoy..
The practical layout of this Bombard RIB allows comfortable seating for six people, with two double bench seats and one two person front console seat. You will find storage lockers in both the double bench seats and in the anchor locker, giving you ample storage space for all your possessions when out on the water for the day.
Click to see this Bombard 640 RIB for sale on Boats and Outboards