Introducing the Ballistic XP80 Adventure RIB: Your Ultimate Boating Adventure
At RIBS For Sale, we're excited to announce the arrival of the newest addition to the Ballistic RIBs family – the XP80 Adventure RIB. This revolutionary model is designed to provide an unparalleled boating experience for adventure seekers. Buying a RIB is a significant purchase, but we're with you all the way. As a UK distributor of Ballistic RIBs, we can provide specialist advice and prompt delivery, ensuring that you get the perfect boat for your needs. We pride ourselves on delivering service excellence, and we have long-standing relationships with our customers.
The Ultimate Combination of Performance, Versatility, and Luxury
The XP80 is the ultimate combination of performance, versatility, and luxury. With an innovative T-top roof structure, this RIB is perfect for carrying bikes, paddleboards, kayaks, and other adventure equipment, ensuring endless exploration possibilities. The XP80's discreet, hidden head within the centre console and unique pop-up accommodation for two beneath the rear sun-bed enable enthusiasts to explore further and stay overnight with ease and comfort.
Unique Features of the XP80 Adventure RIB
One of the key features of the XP80 is its exceptional sea handling capabilities. It is also the driest RIB on the market, making it the perfect vessel for any weather conditions. The XP80 is powered by a choice of powerful Yamaha engines, with options of up to 500hp. It is equipped with the latest onboard instrumentation, including two massive navigation screens and an incredible sound system to enhance every journey. The high towing strap for wakeboarding and lower strap for water skiing cater to water sports enthusiasts of all levels. Additionally, the rear seating area features a pop-up table, transforming it into an ideal space for socialising and entertaining.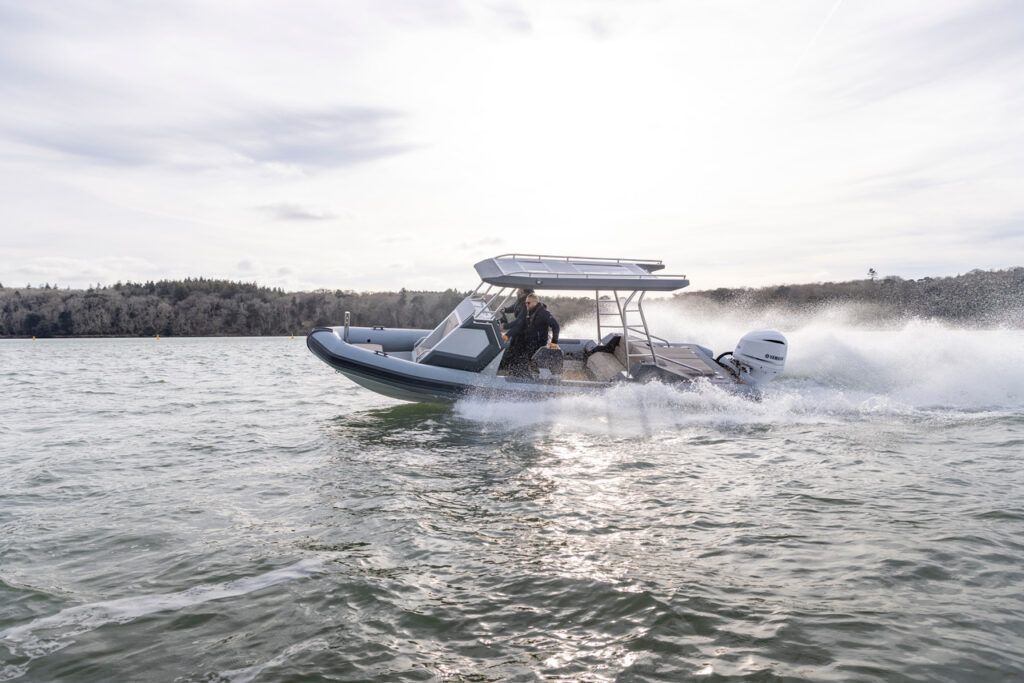 Why choose RIBS For Sale
At RIBS For Sale, we're proud to offer the best selection of quality RIBs in the UK. Our extensive range gives you one place to research and buy a boat, providing you with the perfect RIB for your needs. We understand that buying a RIB is an investment, and we are committed to providing the highest level of customer service. We offer additional services to make your boating experience even better, including aftersales support, maintenance, and warranty services.
Book Your Test Drive Today
So why wait? Contact us today to learn more about the Ballistic XP80 Adventure RIB and to book your test drive. This is your chance to experience the ultimate boating adventure and to enjoy all the benefits of being a RIB owner with RIBS For Sale.