Are new RIBs cheaper than second hand?
Tom, our Sales Director, gives his thoughts on buying new or second hand: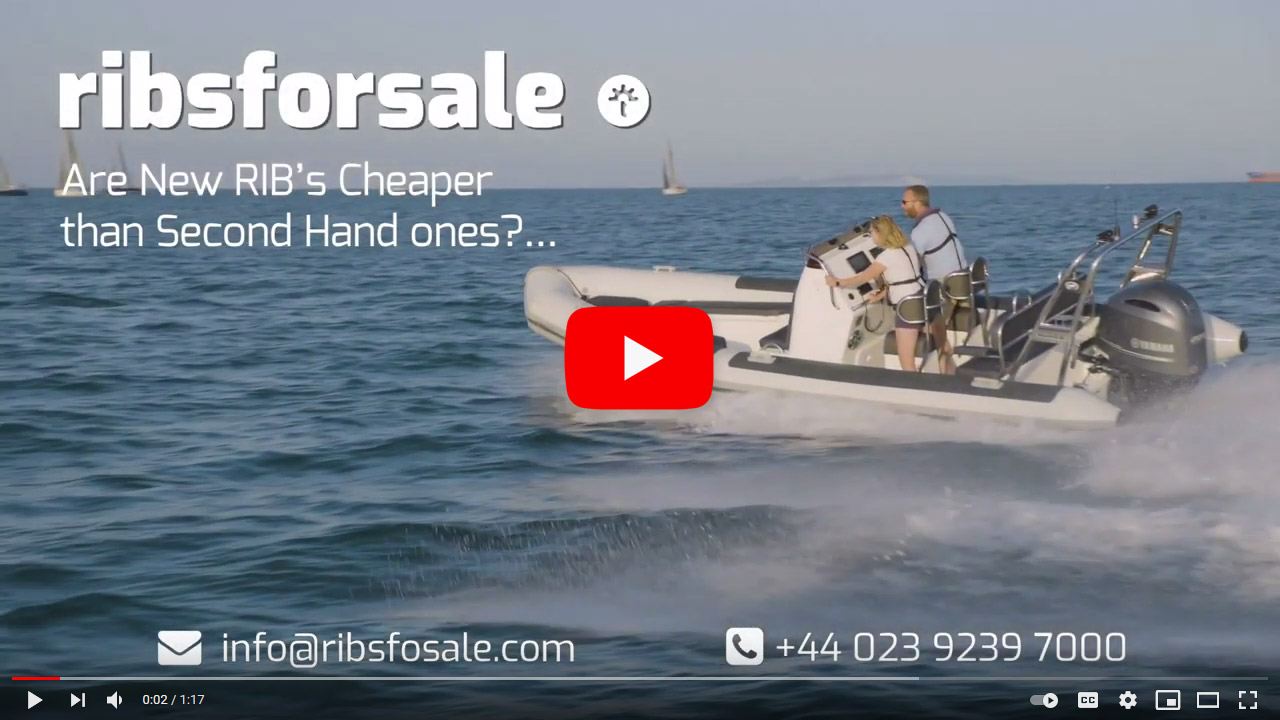 Video Transcript
Hi I'm Tom, and I've been around boats my entire life and I specialize in RIBs.
Today's question is why have I seen new RIBs that are cheaper than secondhand ones? So, a lot of new RIB retailers will advertise a boat that's a really really basic spec and actually hasn't got everything you need on it to get out onto the water. When you're buying a secondhand RIB normally it's had all those extras put on it. Someone has specked it up to make it ready to use and that's why the price is a bit higher.
So, there are lots of extras that you're going to need on your new RIB. You're going to need navigation equipment, a VHF radio, you might want a sound system, an A-frame for your navigation lights, and for towing from, you might want a synthetic teak deck, fuel tanks are going to be really important, steering. There are so many things that you need to check are included within that
specification when you're looking at that new RIB and comparing it to a used one.
So, when you're buying a RIB it's really really important that you get everything you need to be included so that you don't get any nasty surprises and you're ready to enjoy your time on the water.
If you want some more advice and you'd like to see some RIBs that are ready to go then get in touch with us and we'll be happy to help you.