What's best in a RIB, jockey or bench style seats?
Tom Sanderson, our Sales Director, gives his views on whether you should choose jockey or bench-style seats: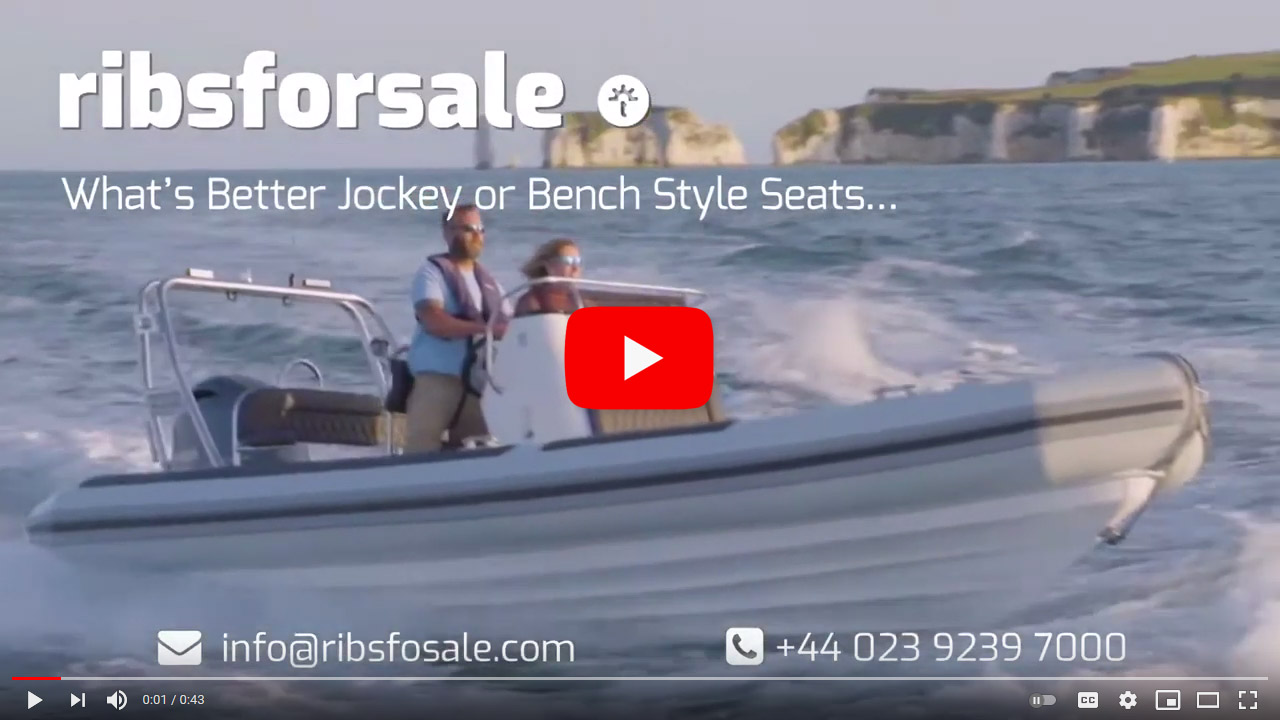 Video Transcript
Hi I'm Tom and I run RIBs For Sale. Today I'd like to talk to you about seating and whether jockey bolsters or bench seats are best for your helm position.
I'd recommend a jockey seat or a bolster as they give you lateral support to lean back into when you're stood up riding those waves with your knees bent and going at speed. Bench seats are fantastic for your passengers towards the back of the boat where they can sit safely where the boat's going to move the least. A small child could be supported by an adult and they've got that comfort.
If you'd like to have a look at RIBs with different seating layouts please give me or the team a call and we'll be happy to help.