Introducing Max
Introducing the newest member of our JBT family, Max Donner.
Max will probably be a familiar face of Trafalgar Wharf as he has worked on a causal basis for the Dry Stack team along with Boat Club Trafalgar.
In February Max, did us the honour of becoming a permanent member of the JBT Team and embarked on a Level 3 Business Administration course which is backed by Fareham College.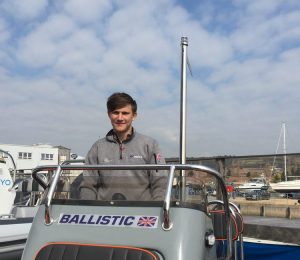 Max's enthusiasm, commitment combined with his underpinning knowledge of RIBs is already making him a valuable member of our team; we will keep you updated with his progress.