Customising my new RIB – good idea?
Tom, our Sales Director, gives his thoughts on customised RIBs: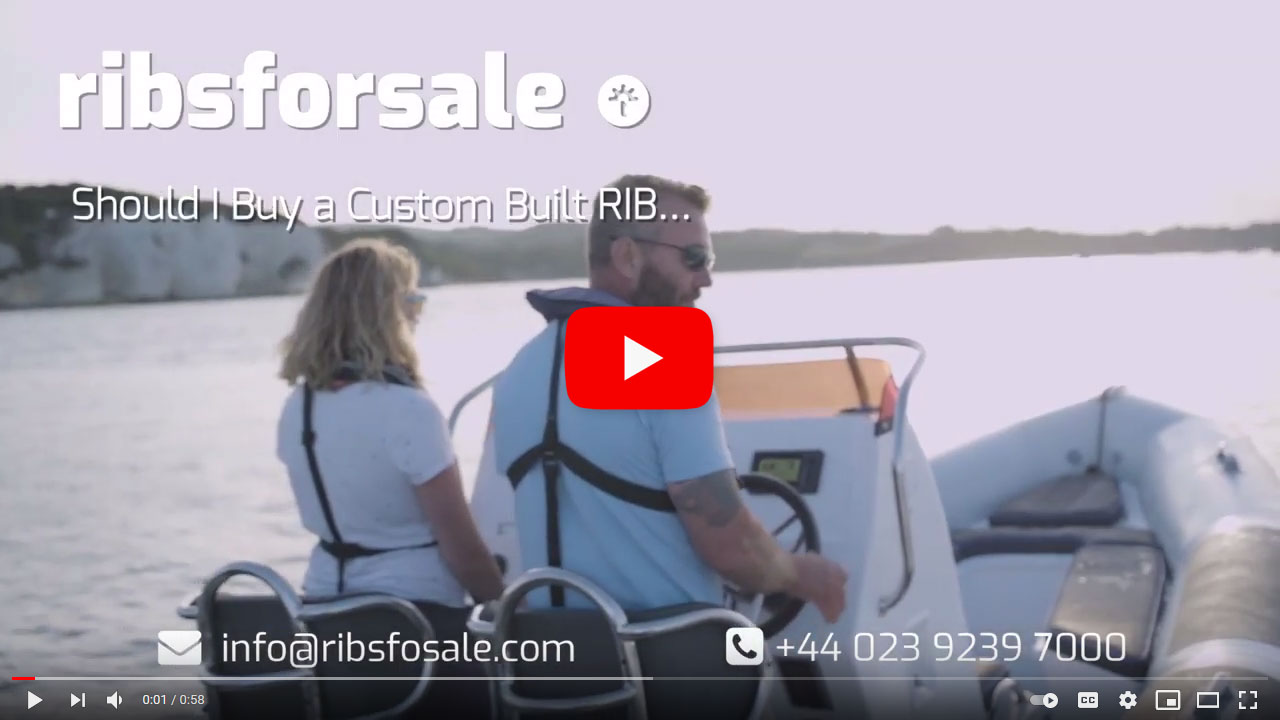 Video Transcript
Hi, I'm Tom and I run RIBs For Sale.
Today I'd like to talk to you about custom RIBs and whether they're a good idea. Lots of RIB manufacturers will let you customise absolutely everything, but just because you can, doesn't mean it's a good idea. Boats are designed by professionals and RIBs are a high-performance machine. Things like weight distribution have been taken into consideration and that means that things like the console and the seating, the fuel tanks, they have all been placed in the absolute best place for that boat to perform how it should. So leave it to professionals who put those where they were designed to be.
Things like your upholstery color, your tube color, maybe even your GRP (glass reinforced plastic), they won't affect the performance and handling and they're absolutely fine to change. So if you stick to these simple rules you'll have a boat that's more fun to use and a lot easier to sell. If you need any advice please do get in contact and we'd love to help.