Buying a RIB boat? What's best diesel or petrol?
Tom, our Sales Director, gives his view on whether it's best to buy a diesel or petrol RIB: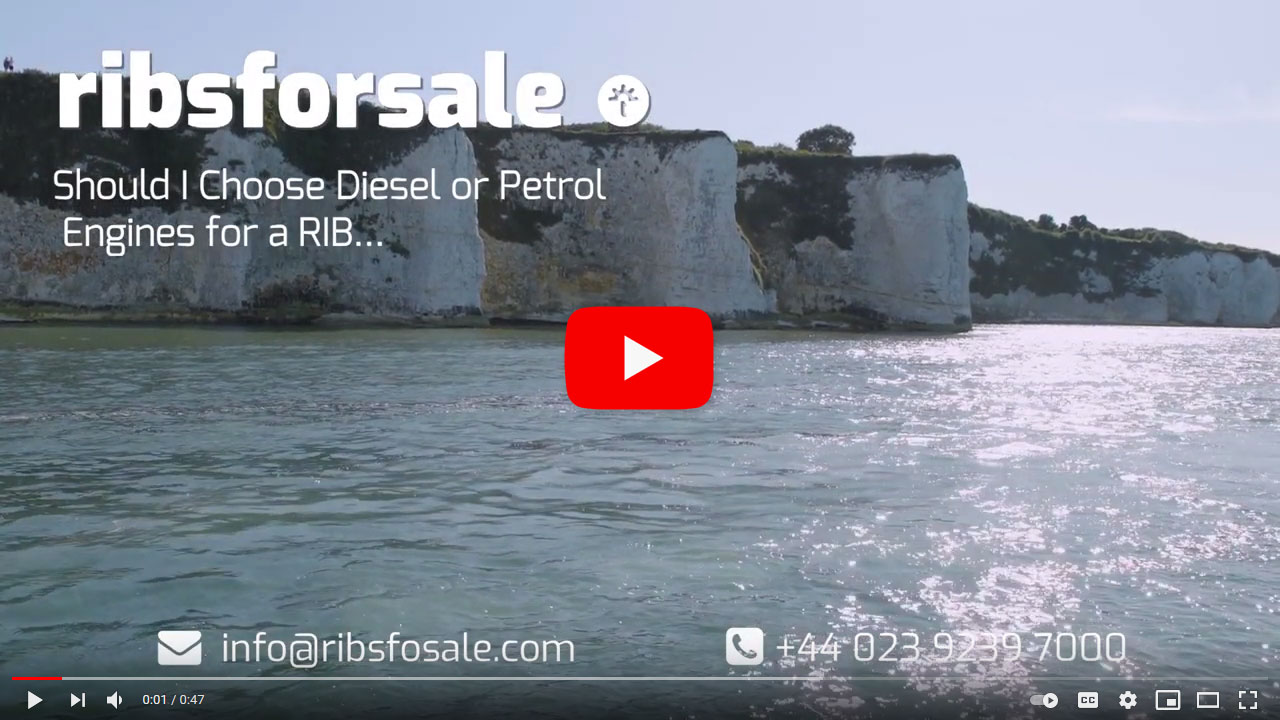 Video Transcript
Hi, I'm Tom and I run RIBs For Sale. Today I'd like to talk to you about whether to choose petrol or diesel when you're speccing your new RIB. So when you're speccing your new RIB one thing you might consider is a diesel engine, but bear in mind the engine is probably going to cost you twice as much and in order to recoup that saving you've got to be doing hundreds of hours a year to save on fuel and justify it. There's also less choice when you go with the diesel RIB and also your maintenance costs are far higher than an outboard. Modern outboards are reliable, they're more fuel-efficient than they've ever been and they deliver a fantastic performance.
If you'd like more advice on whether to buy a petrol or a diesel RIB and see some of the things we can offer then get in touch and we'll be happy to help.