Boat Show – 11/12/13 October 2019, Kip Marina, Inverclyde, Scotland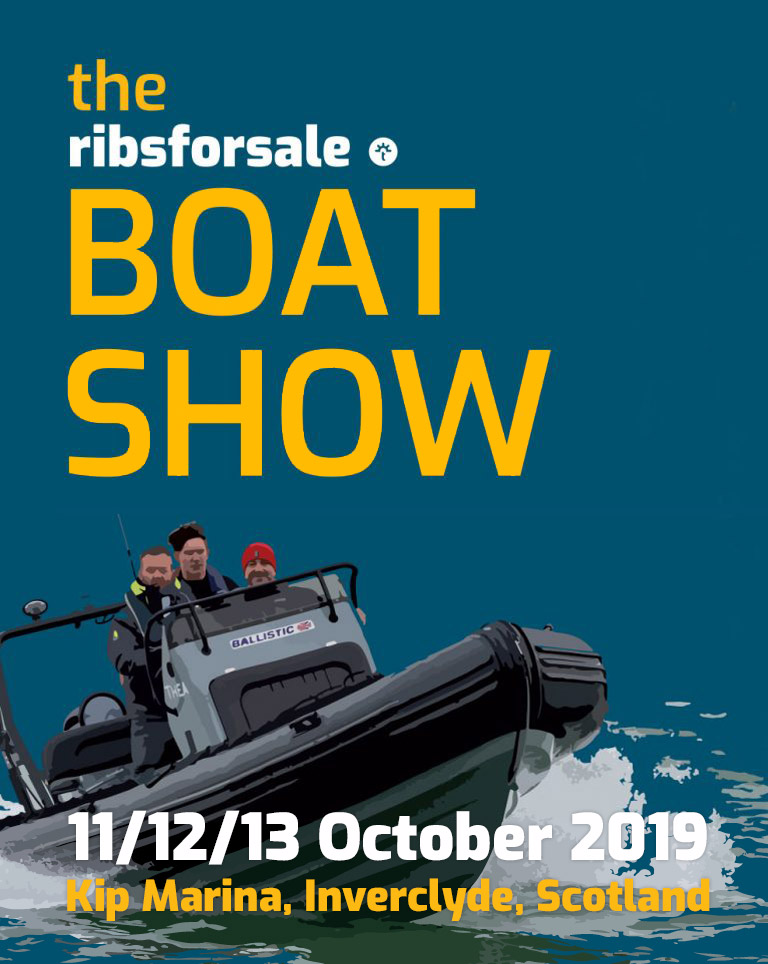 The inaugural used RIB Boat Show where you can try before you buy
If you are seeking to buy a premier quality second-hand RIB (rigid inflatable boat), or looking to sell your current RIB, the new RIB for Sales Boat Show is not to be missed.
The event, which is organised by Portsmouth based firm RIBs for Sale, aims to make buying and selling your RIB an easy and fun experience.
For boats sold at show there are special brokerage terms on offer for all RIB sellers. Plus, there are Show discounts for purchases made during the event. Visitors will be able to view a variety of RIB brands as well as do on the spot sea trials in Portsmouth Harbour, without needing to book after show appointments.
From families looking at boat owning for the first time to experienced boaters and sailors, there's plenty of fun and entertainments going on.
Youngsters will have the opportunity to sail in Optimist dinghies, in conjunction with Portchester Sailing Club. And on 14th and 15th September they can take part in Bart's Bash, a UK wide charity race commemorating Hampshire sailor, Andrew 'Bart' Simpson who died in an America's Cup sailing accident.
Visitors can try their hand at Stand Up Paddle Boarding, or RIB driving masterclasses, doing man overboard drills, dockside parking and picking up a mooring buoy. There'll be knot tying challenges and a Bird of Prey demonstration explaining the benefits of natural pest control.
RIB boat show takes place at Trafalgar Wharf, at the top of Portsmouth Harbour, situated just a few minutes drive from the M27 junction 12.
It's free to enter and open from 10.00am to 5pm, with free parking too.
Prospective boat sellers are invited to call 023 9239 7000 now, to find out more details about the boat sales package and arrange a boat check.